K.D. Christian is a privately owned commercial construction company located in Stilwell, Kansas.  We have been serving the greater Kansas City area since 1984.
We have a nucleus of experienced, skilled field personnel, who are accountable for our performance on the jobsite, and share in the success of our projects.   We have a knowledgeable and professional office staff that includes Estimators, Project Managers, Safety Director, and Field Superintendent.  Including our owner, our office staff has over 200 years of combined industry experience.
Our goal as a company is to provide competitive pricing and deliver quality projects on schedule, with complete customer satisfaction.  We are committed to giving each project we are associated with the level of attention needed regardless of size.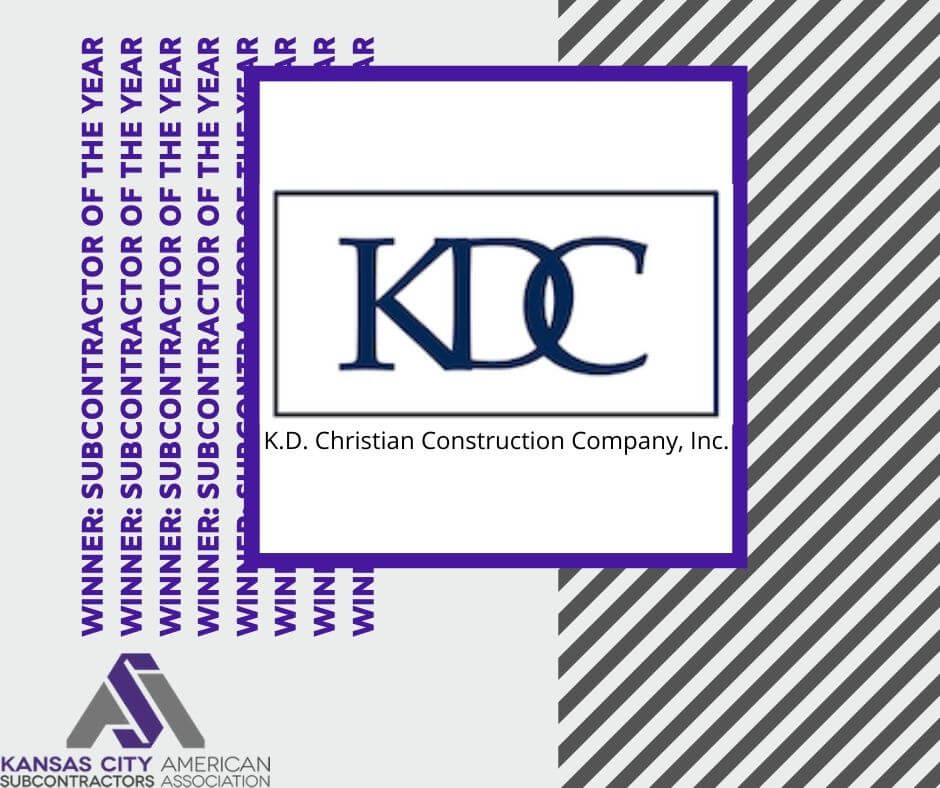 2020 Subcontractor of the Year
Awarded by Kansas City American Subcontractors Association